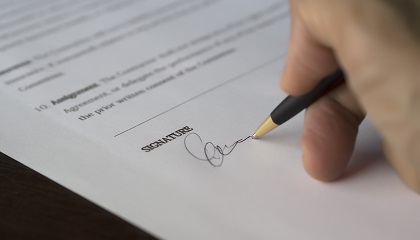 It is often a concern for clients that the release of the contents of a Will could cause rifts in relationships or disputes, particularly where the appointment of Executors or the proposed distributions do not match the expectations of family members and other expectant beneficiaries.
So who can view your Will?
While a person is alive, there is no express provision that allows anyone to inspect their Will. However, it's not unreasonable to expect that an Attorney appointed under an Enduring Power of Attorney should be able to inspect the Principal's Will. The reasoning for this is that the Attorney should acquaint themselves with the provisions of the Will to ensure that their actions as Attorney are not in conflict – e.g. if the Principal gifted a particular property to a person under their Will, then the Attorney should do what they reasonably can to avoid disposing of that property whilst acting as Attorney.
Upon a person's passing, legislation sets out who is entitled to inspect their Will. They are as follows:-
Any person who is named in either in the deceased's last Will or any previous Will, either directly (e.g. 'my son Michael') or indirectly (e.g. 'my children');
A spouse, parent or child of the deceased;
The parent or guardian of any minor mentioned in the deceased's Will;
Any person who is eligible to 'contest' a Will by making a Family Provision Application;
Any person who would have been received a portion of the deceased's estate if they died intestate (i.e. if they died without a Will);
The parent or guardian of any minor who would have received a portion of the deceased's estate if they died intestate; or
Any creditor of the deceased.
The above parties do not need to make any justification as to why they wish to inspect a deceased person's Will – they simply need to ask whoever is holding the Will to let them inspect the contents or provide a certified copy.
Additionally, if a deceased's Executors obtain a Grant of Probate, then the Will becomes a court document which can be obtained by anyone willing to pay the application fee to the Supreme Court.
The sometimes dramatic reading of a deceased's Will in a lawyer's office, as popularised by American movies and television shows, tends not to happen in Australia.
Whether you are needing to prepare a Will or need advice as to obtaining a copy of a deceased's Will, please do not hesitate to contact one of our solicitors.
This post is general information only. It is not a substitute for legal advice from a lawyer. If you have a legal issue, you should always contact your lawyer to obtain advice that is relevant to your circumstances.