Dore & Webb Lawyers is one of the largest law firms in the Gympie, Burnett and Sunshine Coast areas.
All of the professional and administrative staff of Dore & Webb Lawyers reside within, and are active members of, the Gympie, Sunshine Coast and surrounding communities.
We are dedicated to building long term committed relationships with our clients, their families and associates.
We understand the issues affecting the people who live and work in our communities.
The Dore & Webb Lawyers team comprises 5 experienced solicitors, our conveyancing clerk and 9 support staff.
Depending upon the type of legal matter you have, you will be looked after by a solicitor who practises and is experienced within that particular area of law. You will be looked after exclusively by that solicitor and his or her personal assistant.
The firm operates offices in both Gympie and Noosa. Our Gympie office operates from purpose built premises at 29 O'Connell Street, Gympie which offers undercover parking for clients and has wheelchair access.
Our Noosa office located at 2/67 Mary Street, Noosaville has ample off street parking and is located on the ground floor.
We are dedicated to building long term committed relationships with our clients, their families and associates.
Ben Dore
Director
Ben was admitted as a Solicitor in the Supreme Court of Queensland in 2003 after completing a two year article clerkship. He holds a Bachelor of Arts and Bachelor of Laws from Griffith University.
Ben's principal areas of practice are personal injury, litigation, business transactions & advice, property and wills & estates.
Ben has a strong connection with Gympie and surrounding districts after being born and raised here. His family are well known in the local area and have run numerous small businesses and rural properties for generations. After a stint in Mackay as an articled law clerk, Ben returned to his roots where he's practised law ever since.
Outside work Ben spends time with his wife Amanda and their three children. He is heavily involved in his children's football teams, including coaching for Gympie Junior Rugby League. Ben can often be found with a guitar in hand – the jury's out as to whether to sit or run when this is spotted.
Ben can be contacted directly on ben@dorewebb.law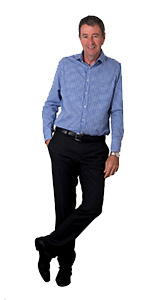 Peter Webb
Director
Peter was admitted as a Solicitor in the Supreme Court of New South Wales in 1983. He holds a Bachelor of Economics and Bachelor of Laws from Sydney University.
Peter practised initially in Sydney for several years, then as a partner in a large regional law firm in the Riverina area of New South Wales for over 25 years before relocating to Queensland in 2012.
Peter has been a Law Society Accredited Specialist in Family Law since 1993 and has specialised in this area of practice for over 30 years.
The range of Peter's expertise extends to all issues arising from the breakdown of a marriage or defacto relationship, including same sex relationships. Peter can handle all aspects of a family law matter from advices to negotiated settlements and mediations to hard-fought Court cases.
Peter holds memberships with the Family Law Practitioners Association and the Family Law Section of the Law Council of Australia.
When not at work Peter spends a good deal of time playing tennis competitively throughout South East Queensland.
Peter can be contacted directly on peter@dorewebb.law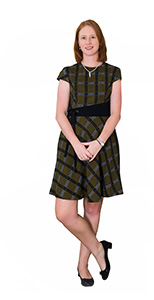 Fiona Allen
Senior Associate
Fiona worked for multi-national firms in Brisbane and in a firm in regional New Zealand before seeing the light and moving to Noosa. She's been on the coast since 2006.
Fiona is heavily involved with basketball, is a former representative player and National Panel referee (although the fact she ref's now means she wasn't a very good player). Fiona has been named the Queensland Female Official of the Year three times. She is also a board member of Basketball Queensland.
As for the more formal stuff, Fiona was admitted as a Solicitor in the Supreme Court of Queensland in 2005, after being admitted as a Barrister and Solicitor in New Zealand in 2002. She holds a Bachelor of Commerce and Bachelor of Laws from Otago University and a Master of Laws from the College of Law. She is a member of the Society of Trust and Estate Practitioners as well as the Australian College of Strata Lawyers Inc.
Fiona can be contacted directly on fiona@dorewebb.law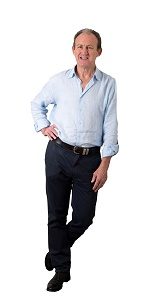 Chris Dore
Consultant Solicitor
Chris was admitted as a Solicitor in the Supreme Court of Queensland in 1983 after completing a two year article clerkship. He holds a Bachelor of Laws from Queensland Institute of Technology (now Queensland University of Technology).
Chris operated his own law firm in Noosa for 26 years before deciding to retire from the law, but after having a break for a few years, has joined our firm as a Consultant (in part due to exhausting the Netflix catalogue sooner than anticipated). His primary areas of practice are property & conveyancing, small business matters and estate planning & administration.
Outside of work, Chris loves to travel and enjoys a nice glass of red wine.
Chris can be contacted directly on chris@dorewebb.law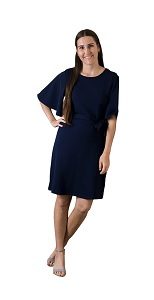 Joelene Carlson
Solicitor
Originally from the North West Queensland city of Mount Isa, Joelene's family made the move to Gympie where she commenced her high school studies.
Joelene first began her career in real estate and at the age of 20, was the Senior Property Manager of a highly progressive and successful property management division. The scope of her duties in this role included the interpretation of legislation on a daily basis and this role reignited her passion for law. Joelene completed a Bachelor of Law/Bachelor of Arts dual degree through Central Queensland University and a Graduate Diploma of Legal Practice in 2020. She was admitted as a solicitor in 2021.
Outside of work, Joelene is an avid sportsperson, and after many representative roles, still actively participates in local tennis and touch football competitions.
Joelene can be contacted directly on joelene@dorewebb.law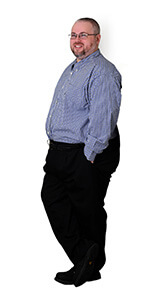 Paul Major
Conveyancing Clerk
Paul is our firm's Conveyancing Clerk. Prior to joining our firm, Paul worked in the finance industry for 15 years, including ten years as a Personal Lending Manager.
Paul assists our solicitors to ensure your settlement happens in a timely and efficient manner whilst keeping an attentive eye to all aspects of your purchase or sale.
Paul was born in Gympie and, after living in a variety of towns and cities across Southern Queensland, returned to Gympie for good in 2002.
Outside work, Paul is an avid fan of horse racing and movies.
Paul can be contacted directly on paul@dorewebb.law