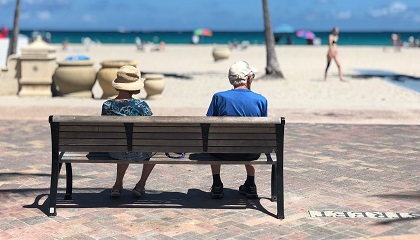 Much like the family home, valuables and investments, many couples will split their superannuation during the process of separation or divorce. The Family Law Act 1975 provides arrangements for splitting superannuation entitlements after a marriage or de facto relationship breakdown, under what is commonly referred to as "splitting orders". Just like other assets, superannuation can be split by agreement between the parties or by order of the court.
Superannuation can be a forgotten asset in a relationship as one partner may not be aware of the value of the other's super, or the parties are young and don't realise the value of it as they are unable to access it.
In the event your relationship ends and a property settlement is being negotiated, you (and your partner) have the right to request information about the other's superannuation from the respective superannuation fund.
Superannuation and separation generally gives rise to two options to a couple when deciding how it should be treated.
You can split the superannuation by agreement (preferably) or by court order. It is important to be aware that this does not convert it to cash. The sum is still subject to preservation rules and must remain in a superannuation fund until a condition of release is satisfied. The partner who is receiving the benefit has discretion as to which superannuation fund it is to be paid into.
Alternatively, some couples choose to leave their superannuation as it is. They will divide the other assets but leave their superannuation intact. This may impact on how other assets (e.g. cash or property) are distributed to ensure a fair and equitable outcome is still reached.
It is important to get legal advice before deciding what to do and you will need to have a lawyer split your assets and superannuation. A lawyer can help you reach an agreement without having to go to court however, even if you don't go to court, the splitting process requires your settlement to be formalised and may require a declaration that you have received independent legal advice.
If you require advice or more information, please contact our experienced family law specialist.
This post is general information only. It is not a substitute for legal advice from a lawyer. If you have a legal issue, you should always contact your lawyer to obtain advice that is relevant to your circumstances.