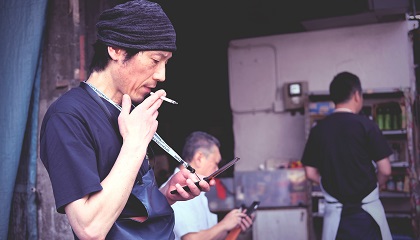 Smoking at work can be a contentious issue for both employers and employees. There have been two recent cases regarding managing smoking at work before the Fair Work Commission which we will now examine.
Before looking at these cases, it is important to note that there is no right within the Fair Work Act 2009 (Cth) for a worker to be permitted to have 'smoke breaks' above and beyond their usual meal and rest breaks.
In Bajada v Trend Windows and Doors Pty Limited [2018] FWC 5937, Mr Bajada was the employee of Trend Windows and Doors. The employer had a smoking policy that restricted employees to smoking during their scheduled meal and rest breaks only. Mr Bajada was given a number of warnings about breaching the employers' smoking policy because he was taking breaks to smoke at work outside of his scheduled breaks.
Trend Windows and Doors prepared disciplinary documents in relation to Mr Bajada's breaches, which he refused to sign, asserting he was entitled to smoke at any time and wherever he pleased as he found dealing with management was stressful. He subsequently took time off work to deal with his smoking addiction and on his return, breached the smoking policy again. Unsurprisingly, Trend Windows and Doors terminated Mr Bajada's employment. Mr Bajada then challenged his termination.
The Commission held that the employee's constant disregard of the workplace smoking policy constituted a valid reason for his dismissal.
In Hanson v Rhino Rack T/A Rhino Rack Perth [2019] FWC 1235, the employer Rhino Rack had a smoking policy in the employee handbook which stated employees must "smoke in designated areas during meal breaks only and never indoors within Rhino Rack premises". Due to a number of breaches by various employees, the company undertook various meetings throughout 2017 and 2018 regarding the smoking policy.
In May 2018, Mr Hanson was given a letter about unauthorised smoking as he was observed smoking when driving a forklift and in other locations which breached the policy. He failed to respond and was given a show cause letter in August. Later that month Mr Hanson was given a termination letter due to his breaches of the smoking policy (and other breaches).
Upon his employment termination, Mr Hanson made an application for unfair dismissal. The Fair Work Commission found that his employment was terminated fairly and "his conduct involved, in aggregate, a consistent pattern of behaviour that demonstrated a repeated disregard for and refusal to comply with Rhino Rack's lawful and reasonable policies, procedures and directions".
From the above two cases, it is clear an employer can implement a smoking policy that manages smoking at work.
To give rise to an ability to terminate an employee for breaching this policy, an employer must ensure that the smoking policy expectations are clearly stated and applied consistently. Any breach by an employee should be clearly recorded and the employee counselled appropriately. For most workplaces, an employer would need to show that the directions and warnings were continually disregarded by the employee to give rise to a right to terminate their employment, as opposed to a one-off breach occurring.
Some workplaces may choose to allow employees to take 'smoke breaks' in addition to their meal and rest breaks. If so, the same principals apply – the employer should clearly define what is permissible by way of a written policy, and ensure that it is consistently enforced.
Whether you are an employer or employee, our experienced solicitors can advise you in respect of any workplace matters. Please do not hesitate to contact us if we can be of assistance to you.
This post is general information only. It is not a substitute for legal advice from a lawyer. If you have a legal issue, you should always contact your lawyer to obtain advice that is relevant to your circumstances.