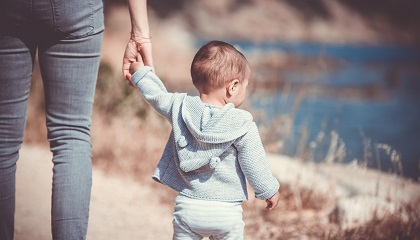 An issue that can arise after separation or divorce is relocation – i.e. whether a parent can move with the children of that relationship to a new area. The Family Law Act 1975 establishes the criteria in which any move will be assessed against. The ultimate aim of the Act is to ensure the best interests of the child are protected.
An example of this in practice is the Federal Circuit Court decision of Timms & Payton [2015] FCCA 3324. The summary of this case is that the mother of a 11 year old girl had spontaneously committed to moving two hours away from where the child was living and was seeking parenting orders that the child move with her and reside with her primarily.
The child did not want to move with her mother as she had only ever attended her current school. She did not want to be uprooted from the area she had always lived in. It was also her intention to attend a local performing arts high school, which wasn't available to her in the area her mother was moving to. The independent children's lawyer appointed to the matter believed it was in the child's best interests to remain with the father in her current location.
The father also opposed the child moving with the mother, and he was willing for the child to live with him primarily. However, his work commitments, which included shift work, meant that he would need to regularly engage the assistance of a 18 year old relative as well as a neighbour to look after the child. The nature of the child's relationships with these persons were not disclosed. Given the lack of disclosure, one could make the assumption that the child had not received any substantive level of care from either person nominated.
The ultimate decision regarding relocation was that the daughter was to live with the mother. While the mother's attitude to the relocation was "worrying" and selfish, they had been the primary caregiver for the child for most of her life. The father's proposal about caregiving was "highly problematic". The father had also disclosed that he would still see the child regularly and so this relationship would not be lost. The views of the child were not ignored, but they attract a more substantive weighting once the child is in their teenage years.
If you require assistance or advice with a separation or divorce, property settlement or parenting matters (including relocation), our solicitor director Peter Webb is an Accredited Specialist in Family Law. Please do not hesitate to contact us if we can be of assistance to you.
This post is general information only. It is not a substitute for legal advice from a lawyer. If you have a legal issue, you should always contact your lawyer to obtain advice that is relevant to your circumstances.