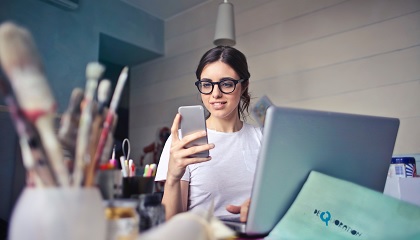 As an employer, any employee of yours that completes ten years full time continuous service with you is entitled to an additional form of leave, known as long service leave. A total of 8.6667 weeks leave is available to your employee, and is paid at the employee's usual rate immediately prior to them taking the leave. Unlike annual leave there is no extra loading required to be paid.
Employers and employees are to negotiate when they take this form of leave. If you feel that an employee has accrued too much long service leave, you can direct them to take at least four weeks' worth of long service leave at any one time by giving them three months' notice of this fact. It is desirable not to allow too much long service leave to sit unused.
Once an employee reaches fifteen years of full time continuous service with you, they are entitled to an additional 4.3333 weeks of long service leave. After this time, they simply accrue long service leave pro rata.
Long service leave cannot be 'cashed out' like excess annual leave can, unless the employee's Industrial Award permits it. If not expressly permitted under the Award, an application has to be made to the Industrial Relations Commission, and they need to be satisfied that the payment is on compassionate or hardship grounds. The only exception to this is if an employee's employment ends (whether terminated by the employer or employee), in which case it has to be paid out in full.
Having said this, once an employee reaches seven years of continuous full time service with you, they are entitled to be paid the long service leave they have accrued pro-rata if they are terminated by you for reasons not relating to their performance or conduct (e.g. redundancy), or if they resign due to illness or for domestic reasons (e.g. relocation due to a partner taking a new job elsewhere).
Part time and long term casual employees also accrue an entitlement to long service leave. This entitlement is calculated on their actual hours of service to you.
The entitlement to long service leave is believed to have originated in Australia's colonial days, as it allowed public sector employees to return back to England and visit family after serving in the colony.
Our experienced solicitors regularly advise both employers and employees in respect of workplace law matters. Please do not hesitate to contact us if we can be of assistance to you.
This post is general information only. It is not a substitute for legal advice from a lawyer. If you have a legal issue, you should always contact your lawyer to obtain advice that is relevant to your circumstances.