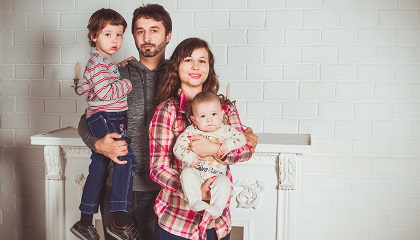 A do-it-yourself Will – be it one purchased from a newsagency, a template you've found online, or one you've prepared yourself from scratch – may seem like a cheap and simple way to ensure that your wishes are carried out after you pass away. Our experience though is that they are fraught with danger and you should think twice about preparing one yourself. The following reasons are why we recommend that your Will is prepared and witnessed by an experienced solicitor:
• A do-it-yourself Will may not automatically cover certain significant assets, like your superannuation or a jointly owned property. Some other action may need to be taken so that your wishes are carried out in respect of these assets.
• A solicitor can foreshadow any other issues that may need to be accounted for, such as having a family member 'contest' your Will. They can give advice on how to avoid or minimise such a claim.
• Your mental capacity to make the Will is assessed by the solicitor you've engaged, even if this may not be obvious to you during your appointment. These observations will be recorded in their notes. Disputes as to capacity can cause conflict after you have died. If incapacity is proven then your Will is invalid.
• Solicitors are an independent advisor and witness. This is relevant if someone alleges that you were subject to undue influence when you prepared your Will. These concerns can be addressed in your Solicitor's notes for reference in any such dispute.
• If a Will is not in the usual format there may be an argument as to whether you actually intended for that document to be your Will. This could require a costly and time consuming Court hearing to resolve. The outcome of any Court hearing is also never guaranteed.
• The wording you use in your Will, while clear to you, may not be clear from a legal perspective. An ambiguous clause could cause a dispute, and the Court may need to determine what they think you intended by that clause. Again, the outcome of any Court hearing is not guaranteed.
• If a Will has not been properly signed, an application will need to be made to the Court after your death to waive the usual signing requirements.
• Solicitors will usually store a signed Will indefinitely at no cost to you. The original Will needs to be produced after your death so if it is lost, there will be major complications in the administration of your estate.
While a do-it-yourself Will may seem like a cheap solution, any error made or oversight probably won't be discovered until after your death. Some issues may be able to be resolved, but the cost to your estate would be far in excess than the cost of a professionally prepared Will. Other issues may not be able to be resolved which would lead your estate to be administered in a way that you didn't intend.
Our experienced solicitors can assist you in preparing your estate planning, including preparing and updating Wills and Enduring Powers of Attorney. Please do not hesitate to contact us if we can be of assistance to you.
This post is general information only. It is not a substitute for legal advice from a lawyer. If you have a legal issue, you should always contact your lawyer to obtain advice that is relevant to your circumstances.